I just started training again last Sunday with a trail run at Montalban's Grotto after 23 days of inactivity.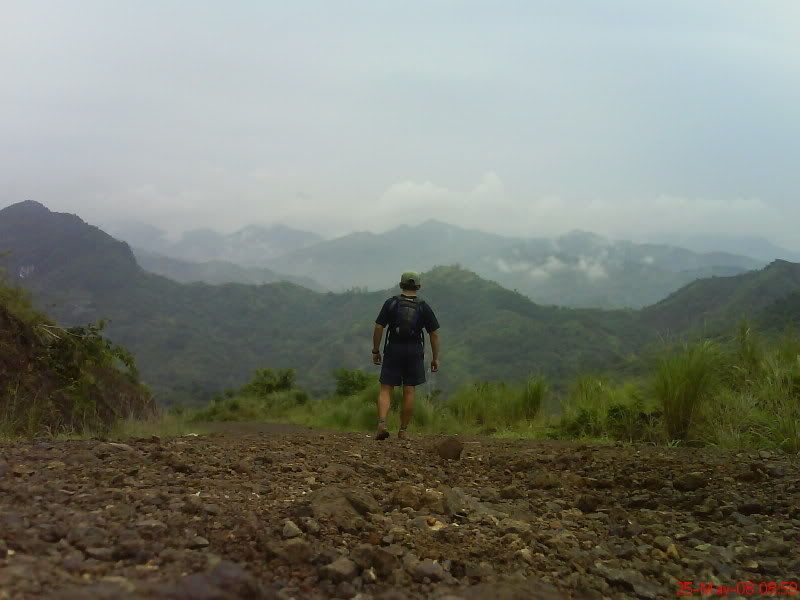 Wait! I remembered setting-up my old flat handlebar as a pull-up bar two Sundays ago and initiated an impromptu pull-up session… I didn't get past 5 pulls. Hehehehe… So, today I'll try my luck again with the pull-up session. Hoping I get past 6 pulls. Bwahehehe!!!!
Ah, thank God! My wife's cousin has a set of free-weights that I can use for upper body training. Now, I need to recall those repetitive moves I have sunk myself in circa 2000 to 2003. Upper body training will be on Tuesdays, Thursdays, and Fridays.
I have two more Sundays to do trail runs. Next Sunday (June 1), I will be back in Grotto. Then the following Sunday (June 8), will be a Reverse AFP-Giant-Timberland run.